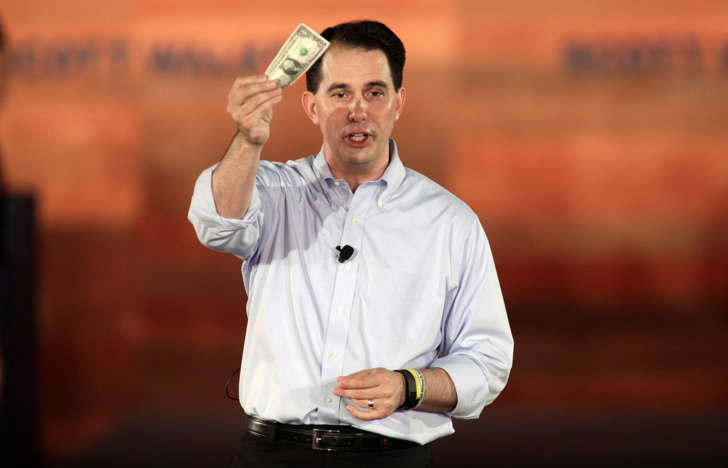 During his three-month presidential campaign, Wisconsin Gov. Scott Walker (R) racked up over $1.2 million in debt and ended with little over $150,000 cash-on-hand.
His campaign's year-end report on Friday showed that his arrears had ballooned by over a million dollars from the third to fourth quarters of 2015.
This is a breaking news story. Check back for updates.